Custom screens
All screens in Method are designed using a drag and drop screen designer - there's no scripting or coding involved! You just simply drag a field or object onto your screen and edit its properties, such as its caption or color. And since all pre-built screens are open for you to redesign, you can copy and modify existing screens instead of starting from scratch.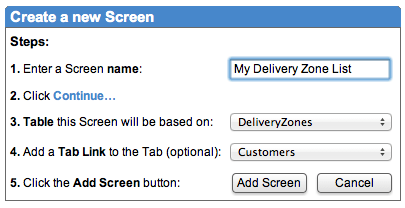 Custom buttons and actions
Behind every button is a list of actions that run when it is clicked. These actions are setup using a wizard, and can do some pretty amazing things, like saving a customer, charging a credit card, sending an email, or looping through a list of invoices. Actions are the heart of Method, and replace the need for expensive and complex coding or scripting.